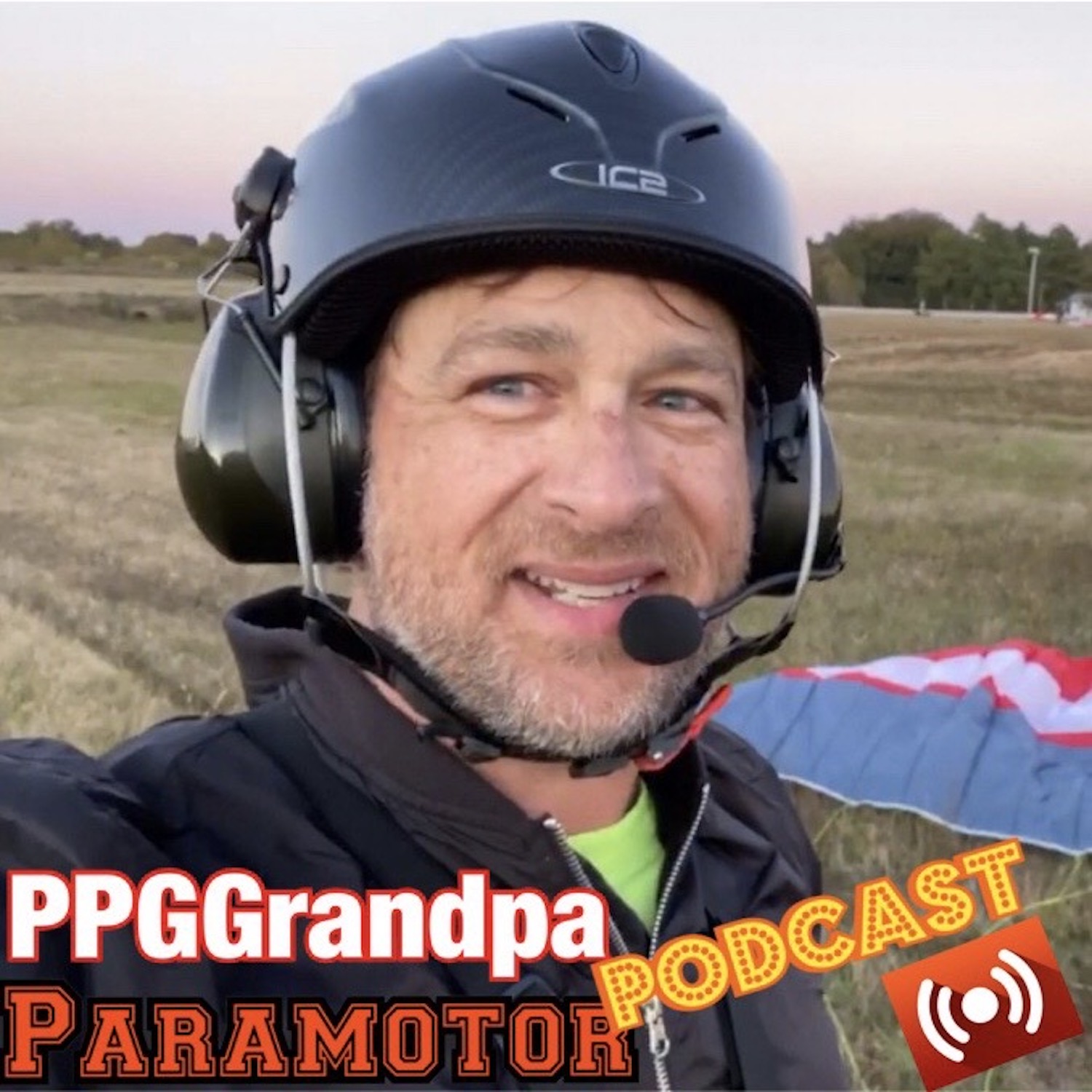 Paramotor Podcast for Newbies, Advanced and Instructors..We bring you fresh new pilots, seasoned pilots, importers, distributors and advanced pilots to talk about paramotors and interesting things about ultralight flying.. listen now...its free. Learn to fly at www.ParamotorArkansas.com and disabled vets get to fly at www.RunIntoTheSky.org Who is PPG Grandpa? His name is Sean Symons from Conway Arkansas. He runs a paramotor flight school called Paramotor Arkansas. Sean was in the USMC and is a disabled vet which is why he and his friends started up the non profit org to help vets get into the sky and get quality gear after training. Find Sean Symons on FB at www.FB.me/ShawnFitness #paramotor #RunIntoTheSky #podcast
Episodes
Wednesday Jul 27, 2022
Wednesday Jul 27, 2022
Want to learn to fly Paramotors? http://www.ParamotorArkansas.com
E129 -Travis Landry- I was born and raised in Austin Tx. I'm 35, and currently own a welding business with my brother as a primary income. I am an electrician, musician, skateboarder, motorcyclist, artist, and many other things. I began paramotoring in March of 2019. Quickly began helping Ron teach kiting, flew over 300 times in my first year, got a PPG3 rating, and began an apprenticeship as an instructor. Currently I have helped train over 150 students and hold instructor ratings, and tandem exemptions thru the USPPA and ASC. The emotional intensity of launching and landing a student on their first few flights is a rush like no other. As instructors, we live for those reactions, and the variety of emotions that pour from the students in these precious moments. I was influenced in aviation by my grandfather who flew B17's in ww2, as well as my uncle that flew huey's in Vietnam, also another uncle who was an avid ultralight pilot. We used to go to airshows and since I could remember I've always wanted to fly, but the dream seemed too grand. As of today, I am the only one of my generation in the family to fly any craft. I truly never expected to become a teacher of anything, and somehow it found me anyway. I'm unbelievably grateful to have been pulled into this community. I'd say it saved me, when I didn't know I needed saving. The people are truly everything in this sport! Currently I'm awaiting a student pilot's license in the mail and plan to fly fixed wing as well as butt fans! I'm extremely lucky to have a friend who is teaching me to fly a plane out of our home airport. I'm here to share the dream and the flying love with anyone who will listen to me. This sport changes lives, attitudes, and perspectives, for many, forever!
Shout out to a few members of this channel:
John Wayne
Brian Waller
Kent Stamey
Join this channel to get access to perks: https://www.youtube.com/channel/UC_Apx0LrH3YglzDhFUbS0HQ/join
Check out our MEMBERS ONLY videos and community! Join now!