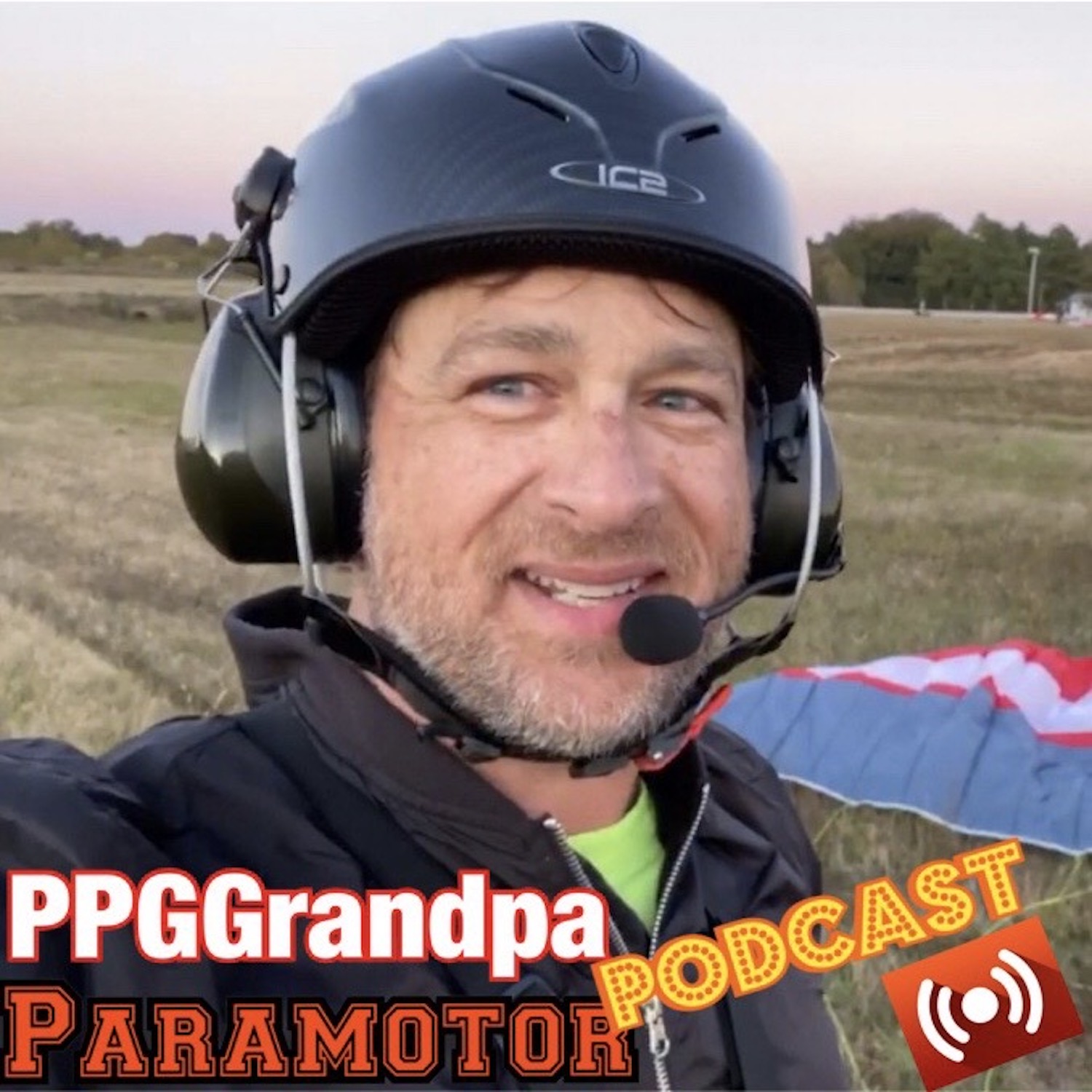 Paramotor Podcast for Newbies, Advanced and Instructors..We bring you fresh new pilots, seasoned pilots, importers, distributors and advanced pilots to talk about paramotors and interesting things about ultralight flying.. listen now...its free. Learn to fly at www.ParamotorArkansas.com and disabled vets get to fly at www.RunIntoTheSky.org Who is PPG Grandpa? His name is Sean Symons from Conway Arkansas. He runs a paramotor flight school called Paramotor Arkansas. Sean was in the USMC and is a disabled vet which is why he and his friends started up the non profit org to help vets get into the sky and get quality gear after training. Find Sean Symons on FB at www.FB.me/ShawnFitness #paramotor #RunIntoTheSky #podcast
Episodes
Monday Aug 01, 2022
Monday Aug 01, 2022
Want to learn to fly Paramotors? http://www.ParamotorArkansas.com
E130 -Robert A. Muse Hey I'm Robert I'm 39 been flying paramotors almost 3 years. Trained with Kyle O. Fly a flat top dominator jk. Mack fly speedster3 and dudek uni. I'm a barber have a 17yr son and help raise his brother that's 11. Recently went to Andrew fullers siv last month. Been to endless foot drag the last 2 years and bad apples this year. Flown at naylor with u once or twice and of course been to Kyle's fly in a few times.
Shout out to a few members of this channel:
John Wayne
Brian Waller
Kent Stamey
Join this channel to get access to perks: https://www.youtube.com/channel/UC_Apx0LrH3YglzDhFUbS0HQ/join
Check out our MEMBERS ONLY videos and community! Join now!