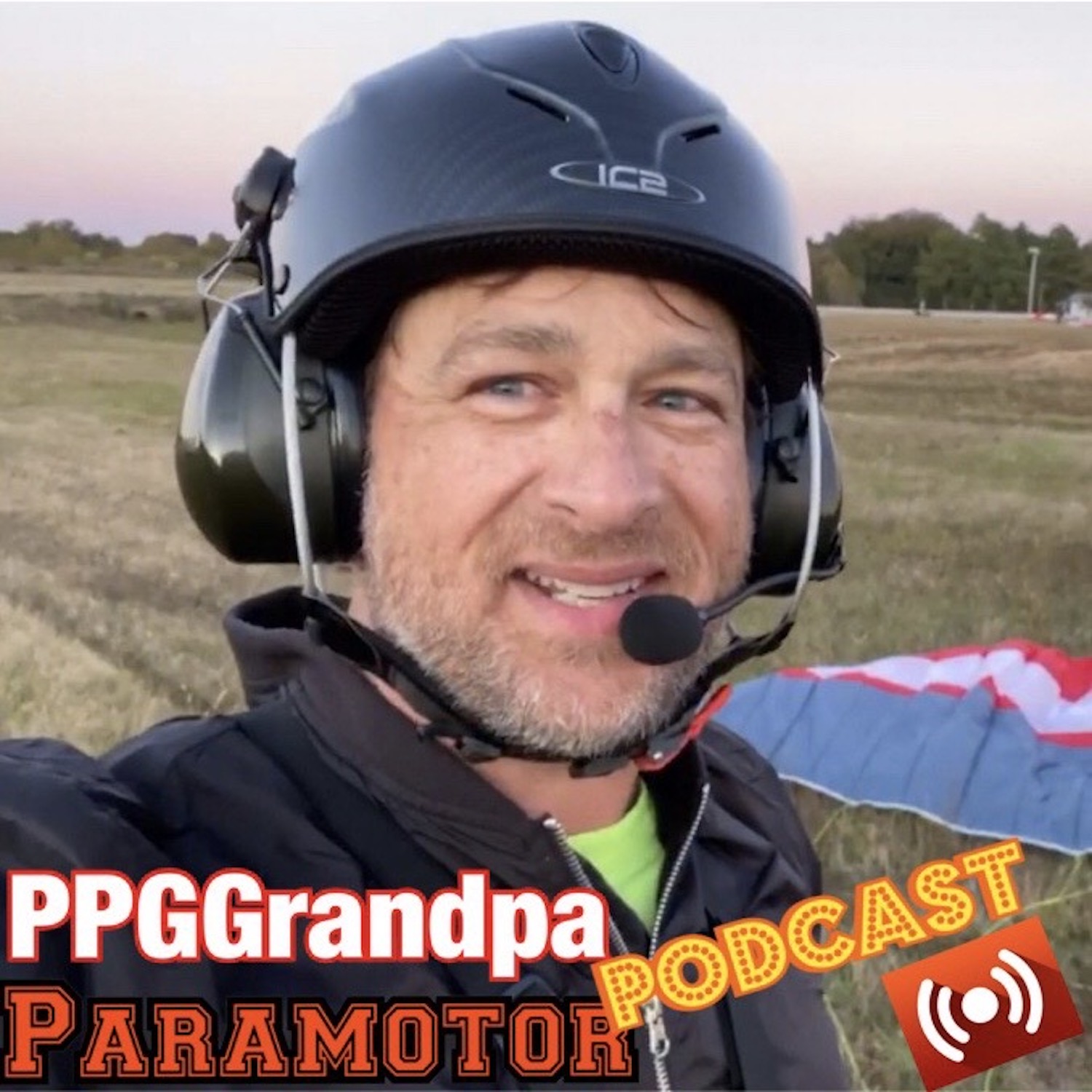 Paramotor Podcast for Newbies, Advanced and Instructors..We bring you fresh new pilots, seasoned pilots, importers, distributors and advanced pilots to talk about paramotors and interesting things about ultralight flying.. listen now...its free. Learn to fly at www.ParamotorArkansas.com and disabled vets get to fly at www.RunIntoTheSky.org Who is PPG Grandpa? His name is Sean Symons from Conway Arkansas. He runs a paramotor flight school called Paramotor Arkansas. Sean was in the USMC and is a disabled vet which is why he and his friends started up the non profit org to help vets get into the sky and get quality gear after training. Find Sean Symons on FB at www.FB.me/ShawnFitness #paramotor #RunIntoTheSky #podcast
Episodes
Monday Nov 06, 2023
Monday Nov 06, 2023
Stay Bad Paramotor https://staybadparamotor.com
Run Into The Sky Inc. Paramotor Podcast
Ep 192- Stay Bad - Danielo
Hey, my name Is Danielo and It is no accident that the motto of my school is "Learn to fly, run into the sky!" I'm Brazilian born, raised in France, and now make my home in Los Angeles. Before I became a pilot, I traveled the world as a professional dancer, choreographer, and teacher, exploring the cultures of over 50 countries! My first foray into extreme sporting was skydiving, in which I received my A license. My life mantra is to STAYBAD, meaning to Stay Beyond Any Definitions, to live life without limits, and to push oneself to greater heights. One of my main pursuits is flying and teaching others to fly. It is extremely gratifying share the freedom and beauty of being outdoors in this unique way—flying over sand dunes, the ocean, poppy fields—it's like nothing else. I have been a pilot for 6 years and am a USPPA certified instructor as well as being certified in tandem flights. When paramotoring, I fly with the Qubik 21m in custom colors. For paragliding, I use the Hook 5 p, 24m, in golden. When I am not flying, dancing, or teaching, you can find me creating videos, combining my love of flying with original content sharing my adventures.
Donate to Cash App $RunIntoTheSky
HELP SUPPORT THIS SHOW AND THE NONPROFIT 501 (c)(3) By donating at https://runintothesky.org/donate/
ALL DONATIONS ARE TAX DEDUCTIBLE Have some fun things for us to give a way? Send them to us!
Run into the Sky Inc.
ATTN: Donations / Give A Ways
3820 Dave Ward Dr
STE 1900 Number 111
Conway, AR 72034
Buy me a cup of coffee https://www.buymeacoffee.com/PPGGrandpa